Campus Climate Survey
---
As part of ongoing efforts to cultivate a thriving academic community—one that is more diverse, equitable, and inclusive—Emory is participating in the National Assessment of Collegiate Campus Climates (NACCC).
This survey, administered at the University of Southern California (USC) by the USC Race and Equity Center, seeks to assess the campus climate for students, faculty, and staff around racial diversity, equity, and inclusion.
Launch and Duration
We are grateful that you raised your voices to be part of this important endeavor, and we heard you. As valued members of the Emory community, your participation in this process is critical. The Campus Climate Survey on Racial Diversity, Equity, and Inclusion 2.0 was open from February 16, 2022 to March 16, 2022. The relaunch included all part-time regular and temporary employees (adjunct faculty, volunteers, and staff), emeritus faculty, medical residents, and newly employed regular full-time Emory community members (faculty and staff). Be sure to make your voice heard.
The initial survey launched on October 26, 2021, and closed on November 23, 2021. Faculty, staff, and students received an email from helpdesk@nacccsurvey.org that provided them with an individualized link to the survey.
Survey Design
The NACCC survey reflects a decade of the USC Race and Equity Center's qualitative work and the input of race, equity, and inclusion experts on the NACCC Advisory Panel* who have identified the most salient content areas and questions in the field of campus racial climate. A diverse Student Advisory Panel consults with NACCC staff about the ways in which undergraduates engage with campus surveys generally; the panel also provides review and input on the content of the campus racial climate survey specifically.
* Members include college and university presidents and provosts, campus diversity and inclusion officers, race and equity content faculty and experts, postsecondary institution membership association directors, institutional researchers, and survey methodologists.
Content Areas
Mattering and affirmation
Cross-racial engagement
Encounters with racial stress
Racial learning and literacy
Appraisals of institutional commitment
Impact of external environments
The Importance of Your Voice
---
Your participation is critical. Survey results will establish where we are as a community and help the university create strategic, actionable goals that can shift conversations around campus climate. Emory's current institutional DEI planning process will benefit greatly from the findings of the survey.
15 minutes to complete the survey (that's all!)
The survey was designed to cover racial climate in depth in 15 minutes without being a burden on your time.
Read the Emory Report Story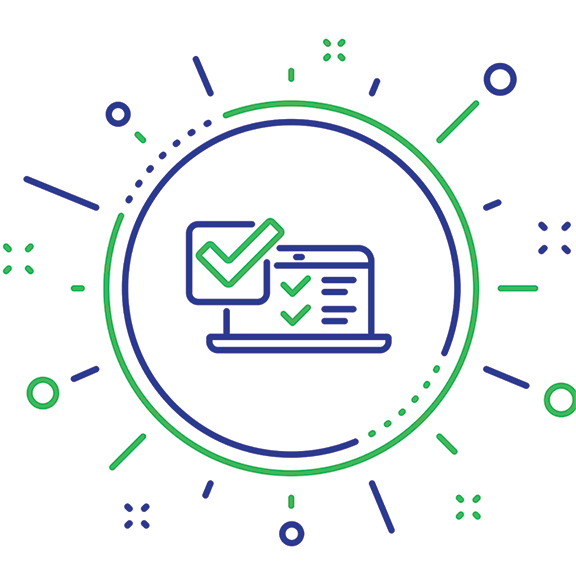 Confidentiality
The survey is voluntary, and all of the information you provide will be kept confidential. Your individual data will be sent directly to the NACCC, not Emory, and will be accessible only to NACCC survey administrators, who operate under strict confidentiality requirements.
Respondents will be entered in a drawing each week
Individuals who complete the NACCC survey will automatically be entered into a weekly drawing for a $50 Amazon gift card and a $10 Starbucks gift card. Your chances of winning depend on how many people participate. Recipients will be notified by email.
You do not have to complete the survey to enter the drawing. If you would like to be considered for the drawing but do not wish to complete the survey, please send a self-addressed letter to the Office of Diversity, Equity, and Inclusion and include your contact information, including your name, email address, and phone number.
Follow-Up
What Emory receives at the end of the process
A Campus Racial Climate Report will provide specific scores on a benchmarking scale in each content area, highlighting both strengths and areas for improvement.
Communicating results to the Emory community
The university will be fully transparent about the results of this survey. Look for updates when Emory receives its report in late spring 2022.
Thank you!
We can accomplish so much when we work together for the common good.
FAQs
The National Assessment of Collegiate Campus Climates (NACCC) is a relatively new national quantitative survey on campus racial climate created by the University of Southern California (USC) Race and Equity Center. 
The NACCC survey is based on a decade of the center's qualitative work and crafted by race, equity, and inclusion experts on the NACCC Advisory Panel who worked together to identify the most salient survey content areas and questions in the field of campus racial climate today. 
The NACCC includes the following six content areas essential to understanding racial climate on campus, plus demographic information: mattering and affirmation, cross-racial engagement, encounters with racial stress, racial learning and literacy, appraisals of institutional commitment, and impact of external environments. 
Under the leadership of Carol Henderson—vice provost for diversity and inclusion, chief diversity officer, and adviser to the president—Emory is participating in the NACCC, which will help inform the diversity strategic planning process underway at Emory.
The NACCC was created and is sponsored by the USC Race and Equity Center in Los Angeles, California, and has IRB approval from USC. Lumina Foundation funded the development and launch of the NACCC.
The survey closes on November 23, 2021.
This survey will provide data about the Emory community's commitment to equity and inclusion and the extent to which all of us interact meaningfully with diverse others. In the case of our students, the survey will evaluate their feelings of readiness for citizenship in a racially diverse democracy and other important topics.
The NACCC survey is a validated survey instrument based on more than a decade of studies at colleges and universities across the country. It provides comparative data and recommendations, which will be helpful in gauging Emory's campus climate relative to other participating institutions. In addition to the NACCC survey and reports, interested institutions also can access other resources at the USC Race and Equity Center to improve their campus racial climate, including the USC Equity Institutes.
Emory has requested unit-record data in addition to the NACCC survey report, but access to that level of detail is strictly limited. The details of this data sharing will be disclosed on the first web page you see upon clicking the unique link emailed to you. The unit-record data (without your name or email address) will be sent only to the Office of Institutional Research and Decision Support at Emory, whose director signed a statement of confidentiality legally guaranteeing that the unit-record data will not be shared with any individuals who are in a position to make or influence personnel decisions about individual subjects. Further, only aggregate data, with no cells smaller than five respondents, will be shared with broader audiences at Emory.
Confidentiality and anonymity are assured in all NACCC analyses and reports. Your name and email address have been retained solely for the sake of reminders.When Emory receives the survey report, only the aggregate data is shown. No identifiers are matched to reported responses and no disaggregated data will be presented for any subgroup with fewer than five respondents. 
There will be no direct impact of this survey on your role at Emory. The university will use the results to create action plans to improve the campus climate.  
Yes. Information about the findings, process, and resulting action will be shared with the university community. 
Upon receiving the survey results, Emory will begin a process to develop action plans to address issues identified by the survey. The action plans will be vetted with various constituencies.  
Campus Resources
This topic—the racial climate on Emory's campus—is a challenging one, which is all the more reason why your participation is important. In recognition of that fact, Emory provides the following resources for community members who might experience emotional distress: